self lifting costume Angel wings + Bat wings + Demon wings + Fairy wings + Butterfly wings + Halloween wings + Mardi Gras wings
Wing frames - on a back pack - You wear - that open or lift and close or lower by lifting arms - that hook into the back pack - for hands free display
We make WING frames for you to add your ideas to. All wing frames comes cloth covers. You can order wing frames without covers.
To ORDER or Ask Questions : Ray H Kenyon po box 234 Exeter R.I. 02822 Phone 1(401) 741-2307
Page turn at the top of each page
The following Wing Frames have LOCKS and HINGES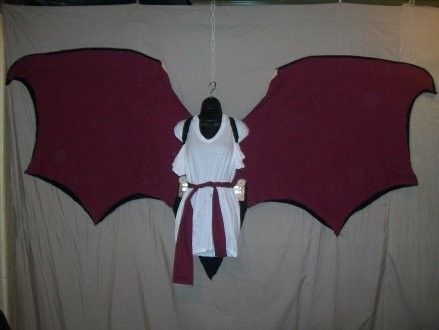 Demon Wing Frame No. 8 $195.00 free standard shipping in USA add $20.00 for priority shipping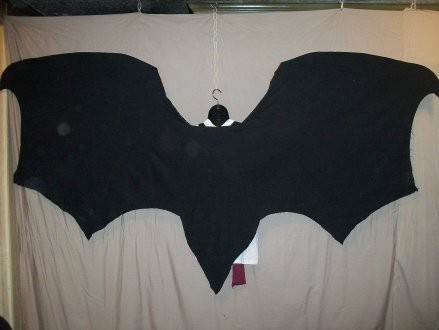 Demon Wing Frame No. 8 7 foot 6 in. tip to tip when open. Comes with LOCKS and HINGES. The wings open and close and fold back 6 lbs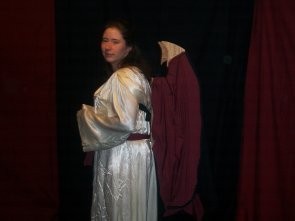 These Wings show hooks or claws when in the down position.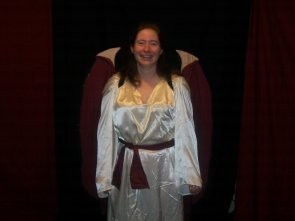 The hooks or claws can be extended or cut off if you wish.
For a video 9 minutes, which will show you how the WINGS work Here
ANGEL SWING WINGS Light Green front - Light Purple back Gold Garland trim $205.00 add $20.00 for priority shipping You can choose a different cloth cover